Parents, Stop Pretending Everything Is Fine. This Is Hard As Hell.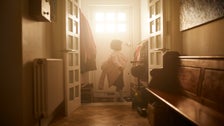 I put in most of the summertime in a state of numbness, most probable pushed by a deep-seated denial that the environment has irrevocably improved and nothing at all will ever be the very same. And immediately after a traumatic spring, life all of a sudden felt *form of* ordinary this summertime. Sure, the children weren't at camp, and sure, I was working at household, but we ended up lucky enough that every person stayed healthy and (fairly) sane.
And then it all arrived crashing down. Pretty all of a sudden, I was struck by a perception of worry ― there are certainly not enough several hours in a working day to get all the things done ― and disappointment ― my poor children have to do this all about again, but this time for so a great deal lengthier ― and exhaustion ― I'm presently emotionally and mentally put in.
There I was, not 24 several hours before, gliding together, unwillingly putting off the inescapable doom and gloom of what life will be like this school year. And then, in the center of the night time, I woke up pondering about all these mom and dad whose children have been in school for a month presently and imagined them indicating to me, "Ha, you newb, with all your shaded optimism and mediocre hopes. What else did you think was heading to transpire?"
I put in the rest of the night time rather practically tossing and turning, wishing we ended up back again in July (but not actually) when we nonetheless experienced two months of ignorance and bliss in advance of school begun.
It would be a conceit on my aspect to say that, for the reason that of my work as HuffPost's Parents editor, I have any of the solutions. Our leaders certainly really don't seem to have them, both. But what I do know in this second of worry and anticipation and grief is the very same thing I realized this spring: In order to get by means of this second ― nonetheless very long it lasts ― we as mom and dad will need to grant not only ourselves but additional importantly our children some grace. We will get by means of this. I'm not indicating it'll be quite, but we will. Since we have to.
So here are a few items I'm heading to test to do for myself this school year, and perhaps you are going to want to test some of this, also.
Be compassionate. With yourself. With your children. With your kids' instructors. Everybody.
Acquire time for yourself. Sure, heading to the bathroom on your own whilst scrolling Instagram regrettably counts.
Meet up with up with a buddy or two who will enable you vent and do the very same for them.
Observe dumb films. Just really don't, I beg of you, enjoy "Drunk Parents" on Netflix.
Be patient with and forgiving of yourself and your children.
Chuckle. Even a actually minimal-brow giggle will do.
Make your children feel safe and sound and loved.
Go get 'em. (Or at the pretty the very least, have a chuckle whilst failing miserably to do so.)
What are your own mantras for the year? Or just approaches of acquiring by means of the working day? Share them with me at [email protected], and I'll program to share some of them with you all. Very good luck, and let us go out there and give the school year all we've obtained.