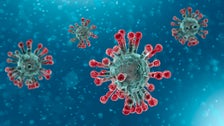 There's a lot of fear surrounding the coronavirus. The pathogen, which is spread through respiratory droplets, has infected people across the globe and here in the United States with the disease officially known as COVID-19.
Many doctors have been fielding questions from patients about the virus for weeks, and as more information comes out, the concerns from the general public will likely continue.
It's totally normal to feel anxious in the face of a possible pandemic. However, the No. 1 thing most experts stress right now is there is no need to panic.
That said, information is always helpful (and can even abate some fears when there's a lot of confusion). We asked medical workers to share some of the most common questions they've been getting about the coronavirus and their answers. Read on so you can feel better prepared:
What are the symptoms of a coronavirus infection?
…
Read More